Trendy Fall Florals at Rent the Runway
Temperatures may be dropping, but the floral fashion trend is up! In New York City, women are loving one of the summer's best trends, florals, repurposed for fall's sultry vibes.
From romantically feminine to sporty or classic, women in the Big Apple are making the fall floral look fit their unique taste.
A great start for fall, this Breann Floral Dress by Greylin, can go from office to bridal shower and everywhere in between. Pair it with some suede boots for a comfortable, casual look.
Here is a heads up on this fall fashion trend— you can get fall sultry at Rent the Runway's Fall Florals!
Floral Fall Styles


Greylin Breann Floral Dress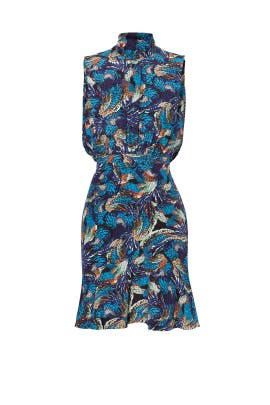 SALONI Midnight Mazarine Fleur Dress
I just wore a floral dress to a blogger meet and greet this past Friday night. And I got so many compliments on it. So I will have to say florals are in.