How to Wear White This Labor Day
**This post contains affiliate links and I will be compensated if you make a purchase after clicking through my links.
Labor Day—summer's last hurrah! You can celebrate with a shade of white suited  to your own personal style. Whether your taste is prim-and-proper, preppy, or on the artsier side, you are sure to find something to wear at Rent the Runway.
They can keep it low key in the form of billowing fabrics like Rent the Runway's halter top Tulum Combo Dress by Parker. Maybe they prefer to stick with something classic and simple with Slate & Willow's Skinny Tie Ivory Crepe Shift. If frills and lace are your thing, you  can celebrate in a Nicholas Basque Dress. Whatever your taste, encourage visit Rent the Runway and find your personal style of white.
White for Labor Day Styles

Parker Tulum Combo Dress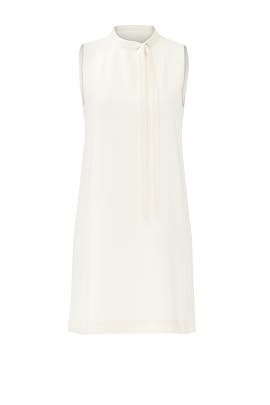 Slate & Willow Skinny Tie Ivory Crepe Shift